Course Development
The process of developing our courses occurs in four phases:
Development – Content is curated, created, and aligned to Minnesota standards.
Revision – The course is evaluated by a panel of educators according to our rubric and revised as necessary.
Pilot – The course is made available to member schools for implementation who provide feedback on content, usability, and technical bugs to further improve the course.
Public – The course is published as an open educational resources and available to the public.
See the MPCC Full Course List Status for the range of projects in development.
In order to ensure that our content is accessible on any device, our content is created using Google Drive and then embedded into a variety of learning management systems, depending on the needs of our districts.
How to Access Our Curriculum
Members
Moodle, Canvas, and Google Apps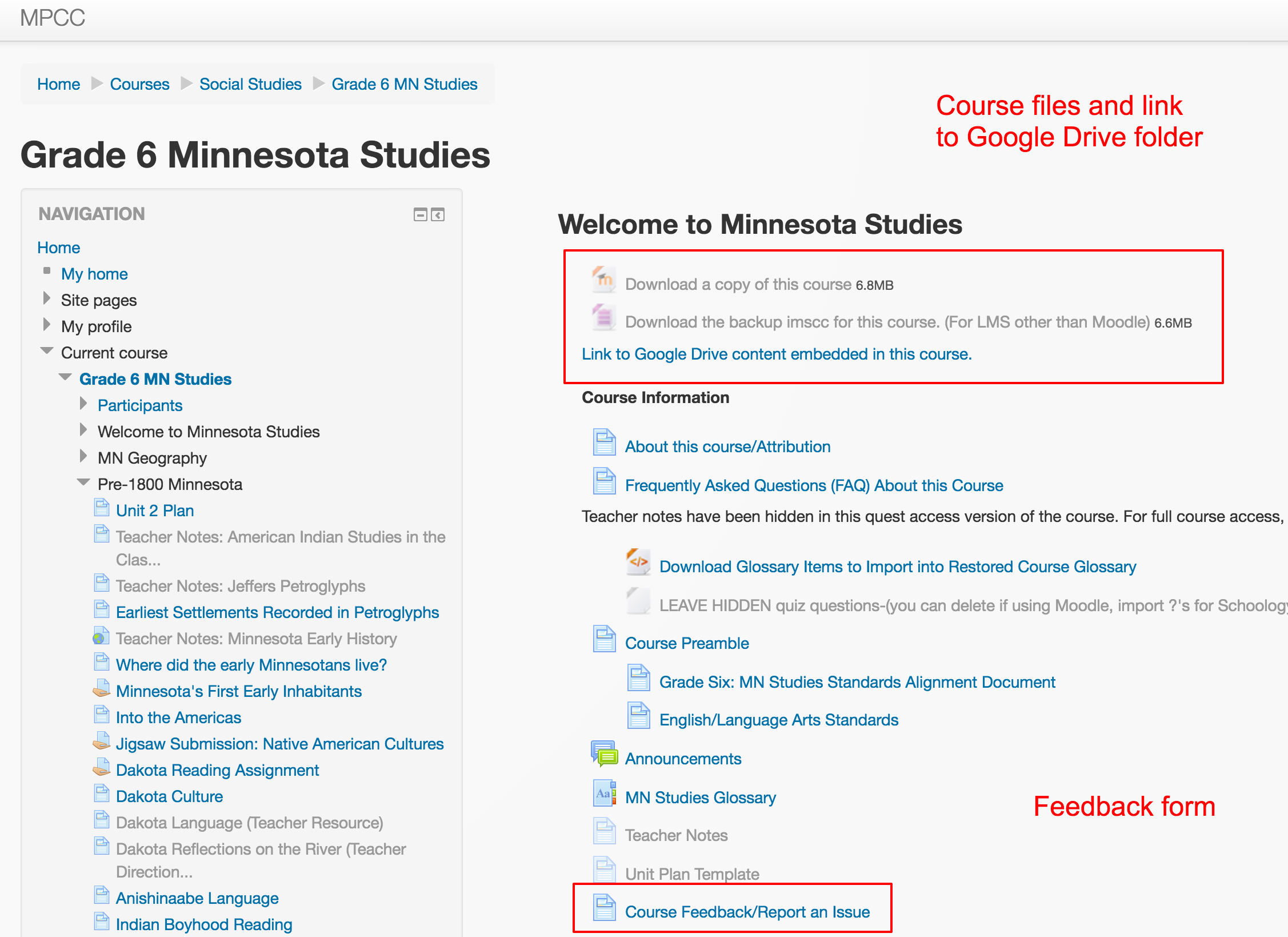 Our courses are available to view and download on our Moodle site; each course includes a link to the Google Drive folder where the content is located. Member organizations receive an access code to access course import files and for early access to courses during their pilot phase.
To add a copy of a course on your own Moodle or Canvas site, download the backup file of the course (linked in each course introduction) and then import it into your site.
Schoology
Member organizations who are using Schoology for these courses can access and import finished resources from our MNPCC Schoology Group. Members are provided access to the group upon joining.
Other LMS
We are continually looking to expand our curriculum into our platforms. If a version is not yet available for your LMS, you can embed or link to any of the content in Google Drive, or copy & paste the content into the format of your choosing – just remember to include our copyright and licensing information.
Non-Members
All of our public courses are available on our Moodle site. LMS import files and pilot courses require a login and are only available to our members. Want early access to our curriculum? Join our partnership for only $1/student!